Our Mission
Our mission is to deliver our services with high integrity and service quality so that our customers will highly recommend us as a reliable and trustworthy company.
Citicool's Air Conditioning Service Workshop and Office is located at Enous Industrial Park.  Add: 1006 Eunos Ave 7, #01-26.  Tel: 6876 0581
CitiCool provides reliable aircon servicing in Singapore for both commercial and residential customers. We are a registered BCA contractor. We were established in year 2005 by a team of air conditioning specialist. Our air conditioning specialist has an average of more than 15 years of experience in aircon servicing in Singapore. Our office and aircon servicing workshop has been located in Eunos Avenue 7 for many years. Our major air con services include aircon cleaning, aircon chemical wash, aircon maintenance, aircon installation and aircon repair for all brands and models of air con systems.
One minute Introduction to Citicool's Aircon Servicing Business (with voice over)
7 minutes video on Citicool's Aircon Servicing Business (with voice over)
1.35 minutes video on Citicool's Aircon Servicing Business (with music but no voice over)
What Do We Specialize In?
Aircon Services & Repair
We specialize in providing aircon servicing for all brands of air conditioners. Our maintenance cleaning services include general aircon servicing (i.e. one time ad hoc cleaning), periodic cleaning (contractual basis) and chemical cleaning. We also provide air con repair and air con installation services.
Sale of Aircon Products
We sell all the major brands of new aircon products including but not limited to Mitsubishi Aircon (Starmex), Daikin Aircon, Panasonic Aircon and Fujitsu Aircon. We also sell new aircon parts and accessories. Normally, new aircon systems are sold together with installation services.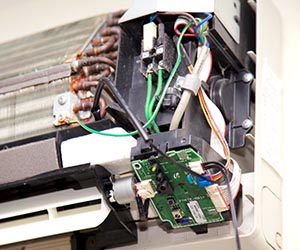 Buy/Sell Second Hand Aircon
We are one of the biggest seller of second hand aircon in Singapore. We re-condition and test all used aircon before selling them with warranty. We also sell secondhand aircon parts and accessories.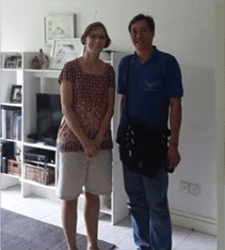 Written by Ms Valerie
Citicool has been servicing our air conditioner units for seven years. We appreciate their efficient and effective service as well as the friendliness of their staff. When unexpected needs arise they are quick to try to fit us into their schedule so the problem can be resolved as quickly as possible. We have appreciated their good, consistent service over the years and would highly recommend them to you.
Contact Us Enquiry Email sent in by Mr Brian Tai
Your Enquiry:
Hi Kenny,
I am really impressed by the speed of your response today. And you actually take so much time to explain to me all the details. If everyone in Singapore can do business like you or treat everyone with that professionalism, life will be happier and more pleasant.  Well done! 
We told Mr Brian to comment on our FB review Page & he did. 
Written by Ms Jenny Wee on her FB
"..The air condition unit in one of my shop leaked water …cleaning includes stripping the aircon unit and vacuuming the parts ..He cleared up the mess meticulously.. So I highly recommend… If you need any aircon servicing done. Speak with Kenny… I am writing this testimonial to be sent to Citicool Aircon for a few reasons …I have benefitted from an act of kindness and I am doing my part as a member of the society by Paying it Forward.
Read more customers' review on CiTiCool
We try to gather our review provided by customers on different social ,media, online forum and marketplace for your easy reference.  Kindly click on the link below to read more.
This post is also available in: Chinese (Simplified)